Order Cinnamon
Rolls
Online
6-pack Jumbo or 12-pack Mini Cinnamon Rolls
Cinnamon Rolls Shipped to Your Front Door! Just how Grandma used to make them.
FREE SHIPPING ON $75 ORDERS!! ORDERS SHIPPED UPS 2-4 DAY GROUND.
Over 50 Ways To Enjoy A Cinnamon Roll!
6-Pack of Jumbo 12oz Cinnamon Rolls or 12-Pack of Mini 6oz Cinnamon Rolls
Popular
Chocolate
Caramel
Apple
Gluten Free
Don't just take our word for it ...
Stephanie Mason
Google Review
"Who knew you could have some many different flavors of cinnamon rolls?! Hold on to your sweet tooth! Everyone I've tried has been very delicious!"
"Best Cinnamon Rolls we've ever had."
Tracy Robert
Google Review
"Oh my gosh....they've got cinnamon rolls that are humongous! The price isn't that bad, and well worth it! There is something for everyone!"
Grandma's Original
Cinnamon Roll
Over 50 Ways To Enjoy
A Cinnamon Roll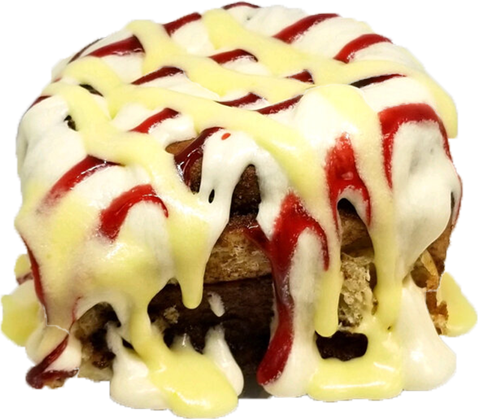 Give the gift of love
in a delicious way